JOIN A RACING CLUB WITH A RACE WINNER
ONLY MONTHS IN FROM LAUNCH!!
 CHEERFUL LEGEND WINS A $45,000 MIDWAY RACE!
HE HAS BEEN NOMINATED FOR A
$120K RACE AT ROSEHILL GARDENS THIS SATURDAY!
DON'T MISS YOUR CHANCE TO SEE IF CHEERFUL LEGEND MAKES IT 2 FOR 2 IN 2023!
OVER 300 SHARES SOLD IN ONLY MONTHS AND WELL AHEAD OF TARGET SO DON'T MISS THIS OPPORTUNITY!
Click here to watch the race replay.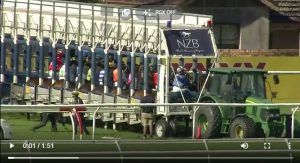 JOIN TODAY TO SHARE IN THE PRIZE MONEY RICHES THAT THE CLUB IS TO OBTAIN OVER THE NEXT 3 YEARS!!!
Racing Club No 5 gets a win on the board in 2023 with Cheerful Legend winning race 6 at Newcastle. An ever-improving horse that is destined for greater things.
Click Here To Watch Cheerful Legend Parading Video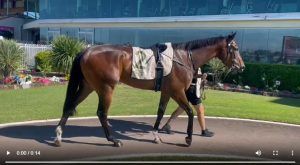 We want to give you the opportunity to get in on the action and support this incredible horse. By joining our Racing Club, you will not only be a part of this horse's journey, but also entitled to prizemoney from Cheerful Legends win at Newcastle.
Head to www.racingclub.net.au to learn more about Racing Club No 5 and how you can be a part of Cheerful Legend's racing career and 18 other horses for only $1,995 a share with no more to pay ever!
To join up, request a copy of the Prospectus for review. Complete and return the enclosed Application and Payment Method forms. It's that simple!
Receive daily progress reports including nominations, weights, acceptances, ticketing, pre and post-race comments and results.
Contact Carol today on 0416659944 or email carol@racingclub.net.au to secure your share now or visit www.racingclub.net.au.