Peter & Luke Fernie
---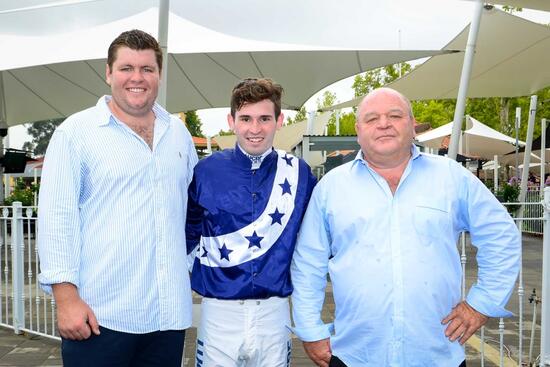 The King of Kalgoorlie
The Fernie name has been synonymous for the best part of six decades and, when you think of WA's best country trainers, Peter Fernie rates at the top of a highly-regarded list.
The third-generation trainer and Kalgoorlie born-and-bred 53 year old, Peter Fernie, has prepared more than 650 winners since taking out his training licence in 1998 and hit the ground running at the opening meeting of the Kalgoorlie season last Saturday when saddling-up four of the six winners on the card.
Fernie, the son of the late John R. and grandson of Robert Fernie, grew up following his father around the stables and was only nine years old when John's former Hannans Handicap winner, Cambana Lad, won the 1974 Group 1 Railway Stakes at Ascot.
After finishing his schooling, Fernie completed a mechanical apprenticeship before following the common town trait into the mining industry. He worked as an underground driller for 10 years and tried to juggle his workload while messing around with a few horses, however, the long hours and gruelling lifestyle soon took its toll.
"I was training when I was mining for a bit, because Dad passed away and I was still doing it, but it was too hard," he said.
Fernie has since developed his racing business into a full-time profession, with his stable consisting of 30 horses in work at any given time during the Kalgoorlie season and, clearly, his results speak for themselves.
Peter Fernie's first major winner was BLACK GEORGE in 2011. The most recent major winner was Gangbuster in the BLUE SPEC DRILLING BOULDER CUP. Last season the stable trained 79 winners and so far this season has produced the winners of 22 races, with the latest winner being Paradise Square at Kalgoorlie on October 18, 2020.
He currently sits second on the premiership table this season with 21 winners.
Asked if he'd ever consider relocating to the city, Fernie says it is unlikely, although his 23-year-old son Luke, operates the satellite stable in Perth.
"I enjoy it and I really like the animals so I couldn't see myself giving up in the near future," Fernie said.